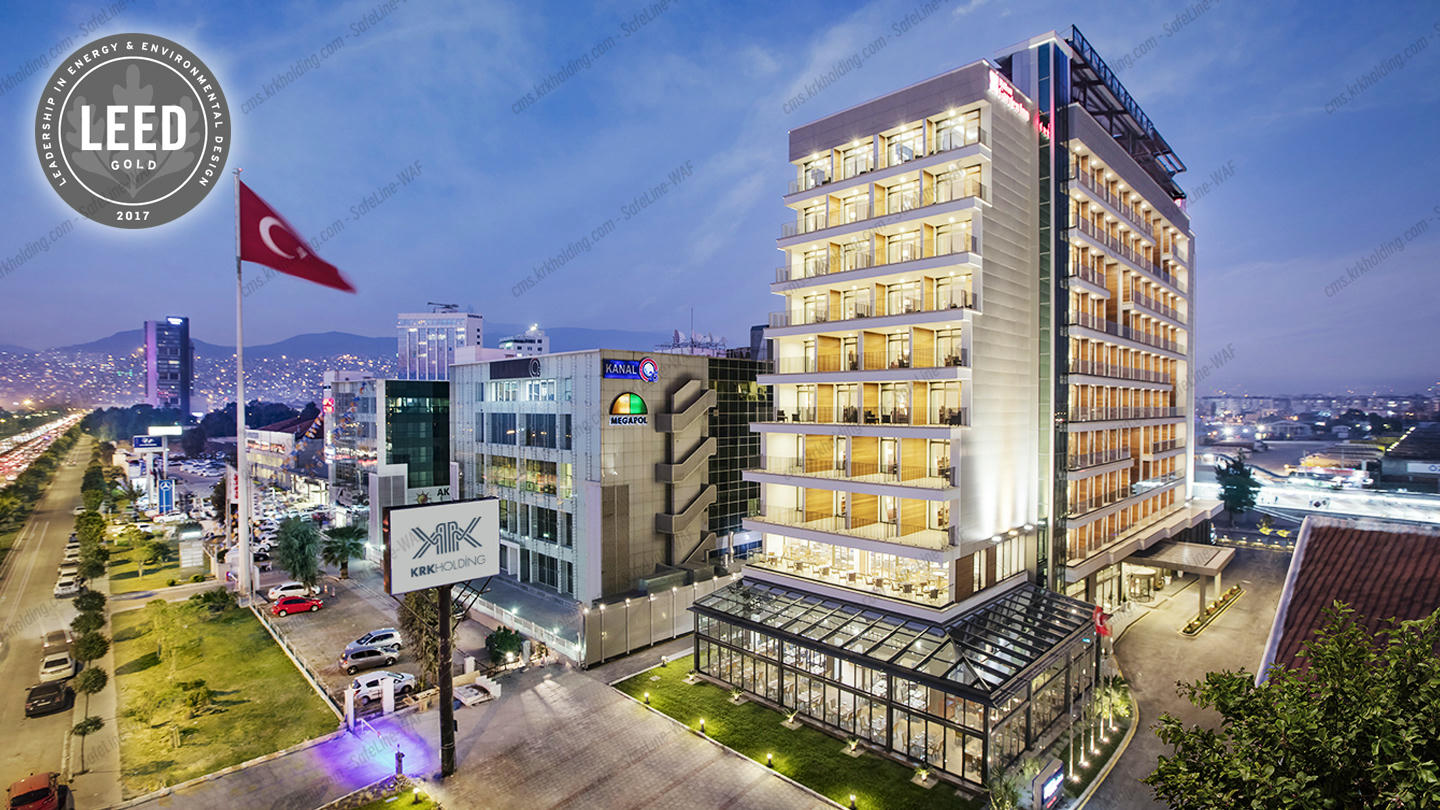 With breathtaking views of the Aegean Sea, the Hilton Garden Inn was built with a design that uses carefully selected materials.
It was opened in 13 November 2015 as a result of rigorous and dedicated works of Ozgun Insaat team.
Hilton Garden Inn is located across from the Salhane Metro Station that is located in the commercial district of the city overlooking the Aegean Sea. The Hilton Garden Inn where the access to the exhibition area is extremely easy, is located 35 minutes from Adnan Menderes Airport with IZBAN Metro line.
Hilton Garden Inn, rooms with balconies and terraces options, free wireless internet, tea / coffee, mini fridge, desk with ergonomic chair and a safe.
For more information about Hilton Garden Inn İzmir, Bayraklı:
360 İzmir
"360" having a lot of international awards, is located at the top floor of the Hilton Garden Inn. Accompanied by a breathtaking 360 degree views of Izmir, with exclusive wine and rich bar menu accompanies to world and modern Turskish cuisine. "360 İzmir" which hosts the famous artists and DJs from abroad, serves as a club with live shows at weekends. This concept that has eating-atmosphere-entertainment and ambiance in harmony, opened in forth quarter of 2016. KRK Holding will continue to invest in tourism in Turkey and international arena.
For more information and reservation:
http://360izmir.com/